th/fold as somatic/artistic practice


the fold as corporeal carrier bag

a catalytic conversation in art making
Hybrid workshop (participation both live and online)

Susan Sentler & Glenna Batson

Saturday/Sunday
1st & 2nd April 2023
9am - noon EDT both day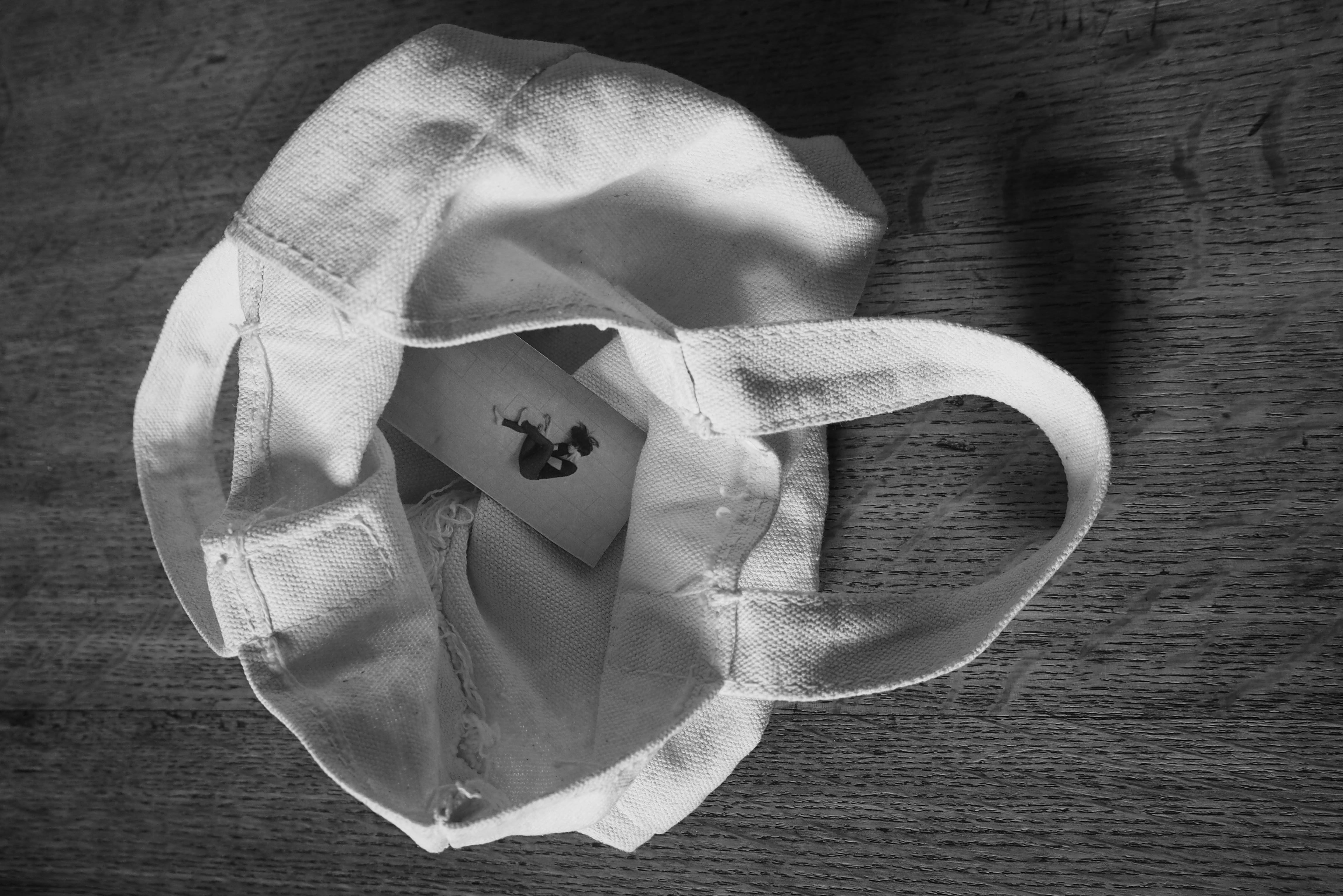 Bodily fold/folding is the substrata of our worldly engagement. Folds act like a porous
carrier bag
,* a transient repository of 'things' – continuously morphing between inner and outer worlds. Through en/unfolding, this pliable pouch reveals its generative capacity to transform into multiple materialities and become anew. At the same time, folds can become lodged and densified, nesting comfortably in the realm of habit, dampening their potential for creativity and renewal. We invite you to in explore the Janus face of the f/old: the generative fold that sources creativity, and the fold that lies dormant in the realm of habit. We will draw from our decade of practice-based poetics:
the f/old as somatic/artistic practice
.
*The concept of carrier bag comes from novelist Ursula Le Guin 's
The Carrier Bag Theory of Fiction
1988. Le Guin notes, 'words hold things.' In our work, we take this 'holding' to be the internal and external bags and baggage we carry and our ability to transform from habit to new corporeal creation through a somatic/artistic journey.
Hybrid Option
The live workshop will be hosted by
NiFe
at
Vivid Oblivion
a spacious 1200 sq ft studio in Inman Square Cambridge, MA. Creative director
NiFe
has dedicated this space to strengthening intersectional, international, and intergenerational co-creative dialogue to catalyze change, deepen networks within ourselves, place, and each other in service of visioning new and better futures. NiFe welcomes all those who can attend in person. The Zoom link will be sent a few days before the workshop. The studio opens new trajectories within body and landscape, through the wilds of interdisciplinary exchange, rigor and the untamed in performance, dance, somatics, design, and emerging spiritualities.
Instagram @nu_____v_o

Fee: €75 both days, €45 one day ($80/$50 US or other currency equivalent).
Upon registering interest, you will be given information on how to pay.
Contact Glenna Batson:
thefoldcourse@gmail.com
Please pay before the starting date. Links will be sent upon payment or by March 31st.
th/fold as somatic/artistic practice
DRIFT
a catalytic conversation in art making
Blended workshop (live and online)
Susan Sentler & Glenna Batson
Saturday/Sunday
15th & 16th of October 2022
1 – 4 pm GMT both days
︎︎︎ Tickets
Artistic creation hinges on experiencing the moving body in new ways. In this workshop, Susan and Glenna invite you to explore the aesthetic dynamics hidden within a simple fold. Drawing upon their decade of collaboration, the two facilitators provide a portal through which to explore the multidimensionality of folding. They offer this entry into movement creation through an approach to somatic embodiment and multimedia play.
Consider the theme: Drift. The word drift finds its derivation in Old English, meaning, 'a being driven' (like snow, perhaps). As well, drift suggests a sense of 'what one is getting at,' (as in, 'Do you catch my drift?'). When embodied and embedded in creative process, drift becomes a powerful agent in art making.
Far from passive and listless, drift acts as an embodied nemesis in the controlling mind. Drifting is a catalytic agent, one that allows both mind and body to let go of habitual control and the limits of finality, common obsessions that interfere with creativity - or simply, what comes next.
Drift ramifies…meeting an array of fragments and phantoms as it suspends in space-time. Drift-as-fold seeps and slips effortlessly through embodied portals where gravity gives way to free fall. Multidimensional and dimensionless, drifting folds invite the moving witness to rise, loom, dissipate and re-emerge in the liminal, shapeshifting matrix. Here, participants discover new pathways that connect embodied perception with the emergence of movement freedom.
Susan and Glenna invite everyone to contribute to creating the group field, an immersive, sensory-rich environment. Here, participants can enter and exit in the en/unfolding continuum, exploring the many manifestations of folds adrift. They will also be invited to partner in a process of making with different forms of multi-media – paper, fabric, photography, drawing, and filming. A multiplicity of images arise from the experiential mix of material 'batter' – material/matter to curate building a generative archive/anarchive. As the emergence of these novel images transcend the moment and become art, a rich tether to embodied creativity.
Come enjoy the disparate possibilities of entangling in the fold, whose drift has no origin or end.
This workshop is part of the growing archive of artistic research co-evolved by Susan and Glenna, known formerly as Human Origami, and now as, th/fold as Somatic/Artistic Practice.
Fee:
£60 for two days (3 hours each day)
£40 either Saturday or Sunday
︎︎︎ Tickets
or PayPal
shsentler@gmail.com
by 12th of October
For those attending live, please come to:
London Performance Studios
Penarth Centre, Penarth St
London SE15 1TR UK
Studio 5
Note: the studio will be available from 12:00 noon on both days.
However, we will begin the workshop(s) at 13:00.
If you need to contact us prior to arrival, please phone
+44(0)7779162507.